The Japan Foundation, New Delhi is delighted to invite Mr. Arthur Binard for a talk session on the book based on Hiroshima Bombing Sagashiteimasu. The Hindi version of the book "Main Dhoondh Raha Hoon" is published by Eklavya, supported by The Japan Foundation, New Delhi.
The Japanese Book Sagashiteimasu is a deeply evocative reflection on the tragedy of the atomic bombing on Hiroshima, with provoking words of Arthur Binard and the surreal items of the tragedy, displayed at the Hiroshima Peace Memorial Museum, photographed by Tadashi Okakura.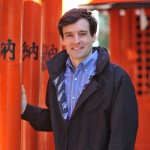 Mr. Binard was born in Michigan in 1967. He resides in Japan where he writes poetry and prose, in both English and Japanese. Arthur Binard has won awards for his Japanese Poetry and has translated some of the world's most beloved c\hildren's book from English to Japanese.
Talk Details
Date - 28th April, 2017
Time – 18:30 onwards
Venue - The Japan Foundation, New Delhi
<<ENTRY FREE>>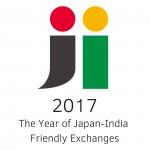 This year marks the year of Japan – India Friendly Exchanges